AFRICAN ENTREPRENEURS -
BOOSTER WEEK
An
intense

and exciting week designed for African investors, accelerators and incubators as a

booster

for their entrepreneurs.
Revisit your values, your mission and determine a
clear vision

.
Work deeper on your
differentiation

.
Reinforce your
go-to-market strategy

.
Make your

financial model

more robust.
Test your
pitch
Be stronger at
project management.
Assess your
risks
Get ready to work with a
mentor

.
​
Booster week - an accelerated session for entrepreneurs



Manao and Impact Africa Invest have designed a one week accelerated session for incubators, accelerators and investors willing to
give a boost to their entrepreneurs

.
​
Our
programme

addresses topics such as vision, competitive positioning and differentiation, go-to-market, business plan, financial model, project management and risk management.
​
Our
approach

mixes group work, individual work, personalised coaching and pitch simulation. I you want to know more about the detailed programme, please inquire here.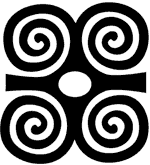 Manao is partnering with Impact Africa Invest to offer a full range of services to start-ups and SMEs in Africa, in various industries such as technology, energy, education, agri-business and commerce:
​
if you are an accelerator or an incubator, we can organise our booster week session for you and mentor your start-ups,
​

if you are an investment fund we can help you support the companies of your portfolio (mentoring, consulting) or we can customize a booster week for you,


if you are an entrepreneur, we can help you out with our mentoring, consulting and financing services.
​
​Check out our services: download the PDF