We start with a very initial
review

of your financial model.
We give you a very
first diagnosis

of the model:
how is the
structure

? are the

assumptions

properly set? do they reflect the essence of the business? what are the weaknesses? what is

missing?
The point is not about checking your cells and formulas but about giving you some suggestions about better
translating

your type business into a proper financial model.
We share with you some
tips

about P&Ls, Cash Plans and the most

common mistakes

that we have seen.
Tested

by Manao with many start-up before.
Based on our experience of seeing dozens of financial models.
Result

driven: you take away some very practical

recommendations

.
A
typical programme

of improvement would include an initial session, then you work on the recommandations and we can do one to three additional sessions to challenge your model and assumptions so that you end up with a proper financial model.
Contact us here for more info. This work can also be part of our "Road to financing" programme.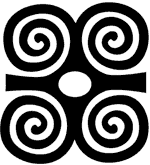 Manao tips to build a Financial model that make sense
Comments: