CHURCHILL & DE GAULLE, TWO ROLE MODELS FOR TODAYS' MANAGERS
Provide your talents with an
inspirational

workshop.
Straight from thinking to implementation.
Multi-discciplinary

approach. Strategy. History. Personal development. Visioning.
Taking a step back in history to better envision your future projects.
Involving
self assessment

and

team building

.
Action

driven.
Highly appreciated

by participants with diverse backgrounds.
An inspirational day around two history giants
Approach: build consistency from values to vision and action
Approch: build consistency all the way from your values to your vision and your action plan
An inspirational DAy around two history giants
Both Churchill and De Gaulle felt invested by a mission for their country, based on very strong values built during their young years. They were visionnaries. They both loved action.


Trying to get inspiration from these two characters, we take you through a path from values to action:

revisiting your own values,

identifying the strengths that you can take from your early years,

building a consistent vision,

going for action.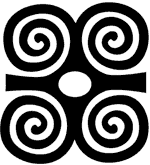 Values - Mission - Vision Workshop
We use this fundamental strategy tool to align the values of your team, the disruptive mission of your company and your 2 year-vision for the project
Need more details? Contact us
We are here to assist. Contact us by phone, email or via our Social Media channels.