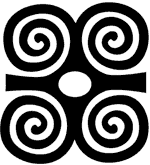 Based in London, Francois Marmion is the managing director of Manao Ltd. He works with start-ups in the UK, France, Spain and Portugal and he brings 25 years of international experience:

12 years in Management Consulting with Ernst & Young in Paris and Chicago,

6 years as a CEO of tech start-ups,

6 years as head of VC and PE investments for a family office in London.
​
Having worked on both sides - as a CEO of start-ups and as an investor - he is particularly well positioned to help you with your projects.

His major skills are related to defining strategy, structuring offering, pricing and business model, getting ready to look for financing (pitch deck, financial models), assistance to fundraising, mentoring of founders and CEOs, financial control, corporate development and management.
Francois holds a Masters degree in Finance from Paris Dauphine University and a Masters degree from Telecom Ecole de Management / National Institute for Telecommunications. He is also a lecturer in Strategy and in Entrepreneurship at Dauphine London and in Future Studies and Business Innovation at INSEEC London.
Eric started his career in branding, advertising, and strategic planning in Marseille & Paris for agencies of Euro-RSCG and Publicis groups, then in Hong Kong + Vietnam, and worked in digital marketing in NY, having opened 2 of his own agencies, one of which is currently operational (iCube-NewYork+London - digital marketing and executive training).
​
USA - Leo Burnett for Philip Morris, National Geographic, Porsche, Red Bull, Artisan Parfumeur, Jalouse Mag and Desigual.
Asia + Europe - Sofitel Metropole Hanoi, Daewoo Hanoi, Peninsula Hotel Hong Kong, HK Tourism, Tourism Board of Mexico, Hotels du Louvre, Leros USA, Terra Nova peninsula resort.
15 years as CEO of digital agency iCube-NewYork

8 years as the head of a Branding and Advertising agency in Hong Kong

5 years as a Coach/Mentor for executives and teams in NYC, Tokyo and London.
Following a "Total Leadership" certification from the Wharton business school (UPenn) Eric spent 2 years in Tokyo to further his knowledge about Zen meditation and to start Coaching/Mentoring C-Level Execs & Entrepreneurs to strategize on business models, marketing and digital communications. Today he is consulting and mentoring teams of startups through incubators and accelerators like Mass Challenge, Allia Future Business or Level39-Canary Wharf, to successfully innovate, launch, communicate on/offline worldwide.
​
WHAT ENTREPRENEURS SAY ABOUT US
Eric Vidal works at 4G pace. Insightful, probing, pushing the conversation, gets it done on time, makes me think, overall transactional ease with mega results. Aside from that, he's normal.
Norman Kay,
CEO IBC Shell Packaging
New York, U.S.A