Grow - Finance - Structure your business
"25 years of international experience - startup management and investment - to help you create immediate impact with simple tools"
SOLUTIONS FOR ENTREPRENEURS AND INVESTORS
​
Pre- and post-investment services for investors
We can also assist investors in dealing with their start-ups
OUR FAVOURITE SECTORS & INDUSTRIES
This is what we mostly do based on the experience and the interests of our team and partners
​
EdTech
Education, Edutainment, Culture
B2B services
Marketing, Finance, Networks
3 medium-term development roadmaps for entrepreneurs
Build an approach over a few months to improve your strenghts, readiness and performance.
The power packs can be a starting point to these approaches
Be ready for financing and carefully prepare your approach
​
A 2-3 months approach to get ready to go meet investors after having:
designed a proper Investment deck that convey your strategy

made your financial model more robust

reviewed your risks and formulated answers to objections

thought about your most adequate financing strategy
​
Then we help you meet some investors and, if necessary, negotiate the business terms of the agreement.
​
Please look at the full financing roadmap here
Structured business coaching for CEOs / founders
​
Business mentoring provides a mirror effect and a regular opportunity to escape from the heavy daily workload of a CEO to think ahead, challenge your ideas and share experiences with someone who is 100% on your side.
​
Our experience shows that the more structured the approach the more effective the results are. However, some CEOs prefer a "general management hotline" that they actionate whenever necessary. Hence the two following options:
​
Please look at the full mentoring roadmap here
Put the right structure in place to scale -up your business
​
Get to the next level
:
establish a clear vision

put in place the adequate project management structure to grow

refine your offerings and pricings to the various segments

design your organisation to expand internationally

pivot if necessary

use corporate role playing to develop your team culture

establish the right distribution agreements and partnerships

design / reengineer sustainable processes for growth

follow the right set of KPIs
​
Our strong background in project management, structuration and business development is key at this stage. Please click here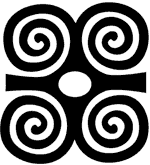 WHAT ENTREPRENEURS SAY ABOUT MANAO
— Guillaume Descottes, CEO DiscMuseum
Francois Marmion, Manao's Managing Director, brings experience, clarity and pragmatism.

He made me save precious time in formulating and executing my strategy.

He also had a good level of communication with the team, which made our work more efficient and engaging for everyone.

I highly recommend him!
DiscMuseum is the streaming app and website specializing in classical music in the UK and in France - check what they do here
LATEST ARTICLES: CLIENTS & NEWS
OUR BACKGROUND
Our background:
start-up management - 6 years as CEO of start-ups,

investment in start-ups - 6 years in a family office,

management consulting - 10 years leading projects in France & U.S. for EY.

We have experienced what it is for an entrepreneur to find the right strategy and to look for money.
We have experienced what it is for an investor to look for the right projects and to secure his investment.
​
We patner with other experienced experts when needed.
Consulting &
Project Management
International development